Paella is one of the most iconic dishes in Spanish cuisine. Seafood is also key in our gastronomy. This Apollo recipe will help you make a delicious recipe. Learn how to prepare Apolo's seafood paella in 6 very simple steps.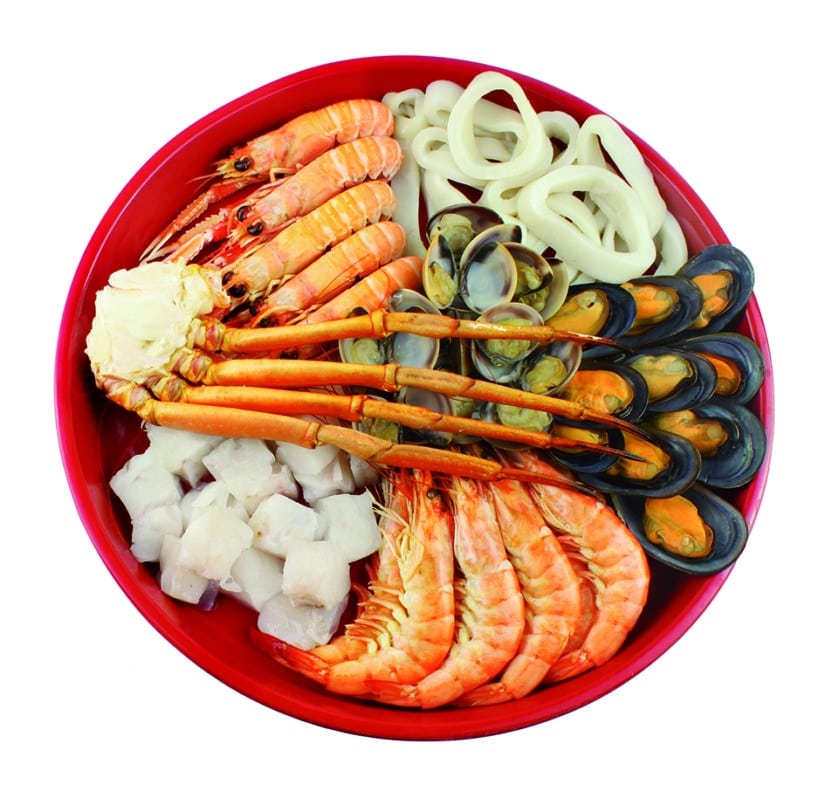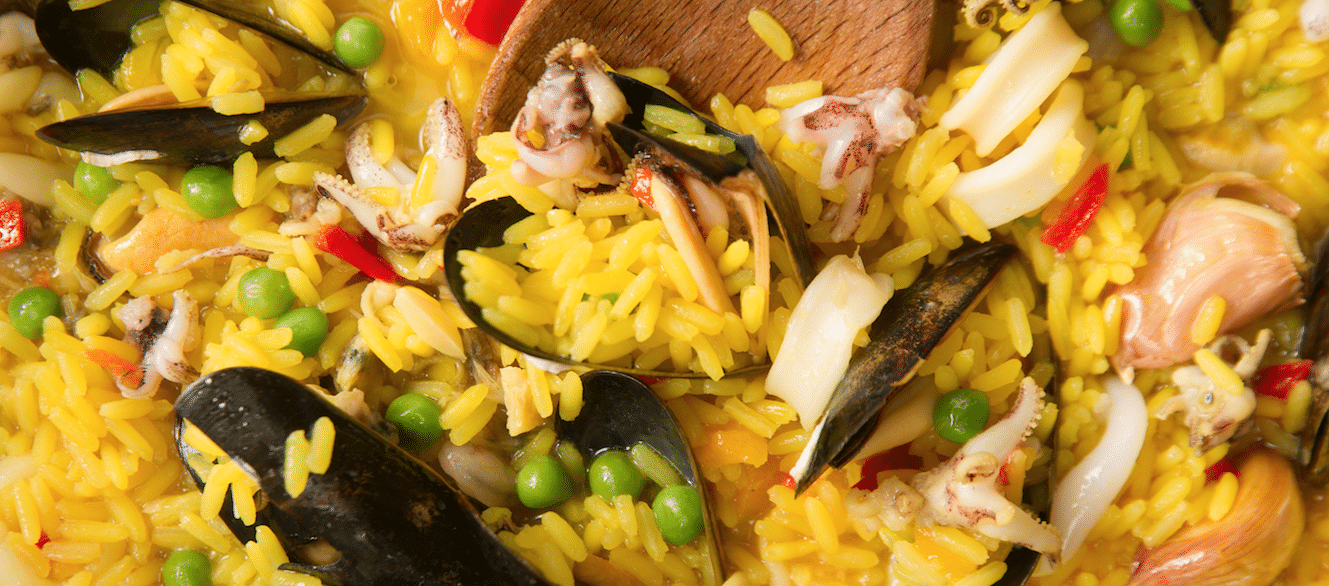 Ingredients
Apolo gourmet seafood preparation.
400 gr. of Bomba rice.
1 leek
2 chives
2 cloves of garlic
1/2 green pepper.
1/2 red pepper.
1 tomato.
1 lemon
Parsley.
A few threads of saffron.
Extra virgin olive oil.
Colorant.
Water.
Salt.
Elaboración
We are going to peel the prawns, for which we remove the heads and shells, being able to leave some unpeeled to decorate at the end. We put the remains in a small saucepan with water, the leek, a chive, salt and a few branches of parsley and bring to a boil a couple of times, cook for 10 minutes. Remove the foam, strain and reserve the stock.
Sauté the monkfish, squid, scampi and prawns in the paella with a drizzle of oil for 5 minutes. Reserve them on a plate and keep the juice in the paella.
Peel and chop the garlic cloves, the other spring onion and the green pepper in small cubes, add to the paella and sauté well. Grate the tomato and add it.
Add the rice, sauté it and pour twice as much and a little more of the stock.
We let it start to boil and we lower it to medium heat, and we will leave it for about 20 minutes or so, during which time the rice should be very tender.
During that time we will add more broth as the rice needs it, until it is ready. We also add a few strands of saffron and a touch of food coloring, to give the paella a better color. Place the crawfish well distributed over the paella, so that they cook in that time, and when there are about 5 minutes left to finish cooking the rice, add the monkfish, squid, prawns, mussels and clams, with or without shell , so that in that time they finish doing well.
Cover with a clean cloth and let it rest for a few minutes off the heat. Garnish with a few lemon wedges.