Easter is approaching and it is time to eat cod. In our recipe blog you can find more cod recipes and that is why today we want to offer you something different. We show you how to prepare this cod salad with cucumber, carrot, potato and boiled egg.
Cod at Easter
The fact that we eat fish at Easter comes from the meat bans during Lent. In addition, in a religion of Mediterranean origin such as Christianity, the love for fish could not be lacking. The episode of the loaves and fishes is only one of the episodes that have to do with them.
Fish and Easter are very close since it is celebrated. However, do we know why we eat cod? The latter is due to a Nordic clergyman who knew how to sell national products well during the Council of Trent.
However, this man was not fooling anyone. Cod has many nutritional benefits and is a mild tasting product that is very easy to eat and combine with other ingredients.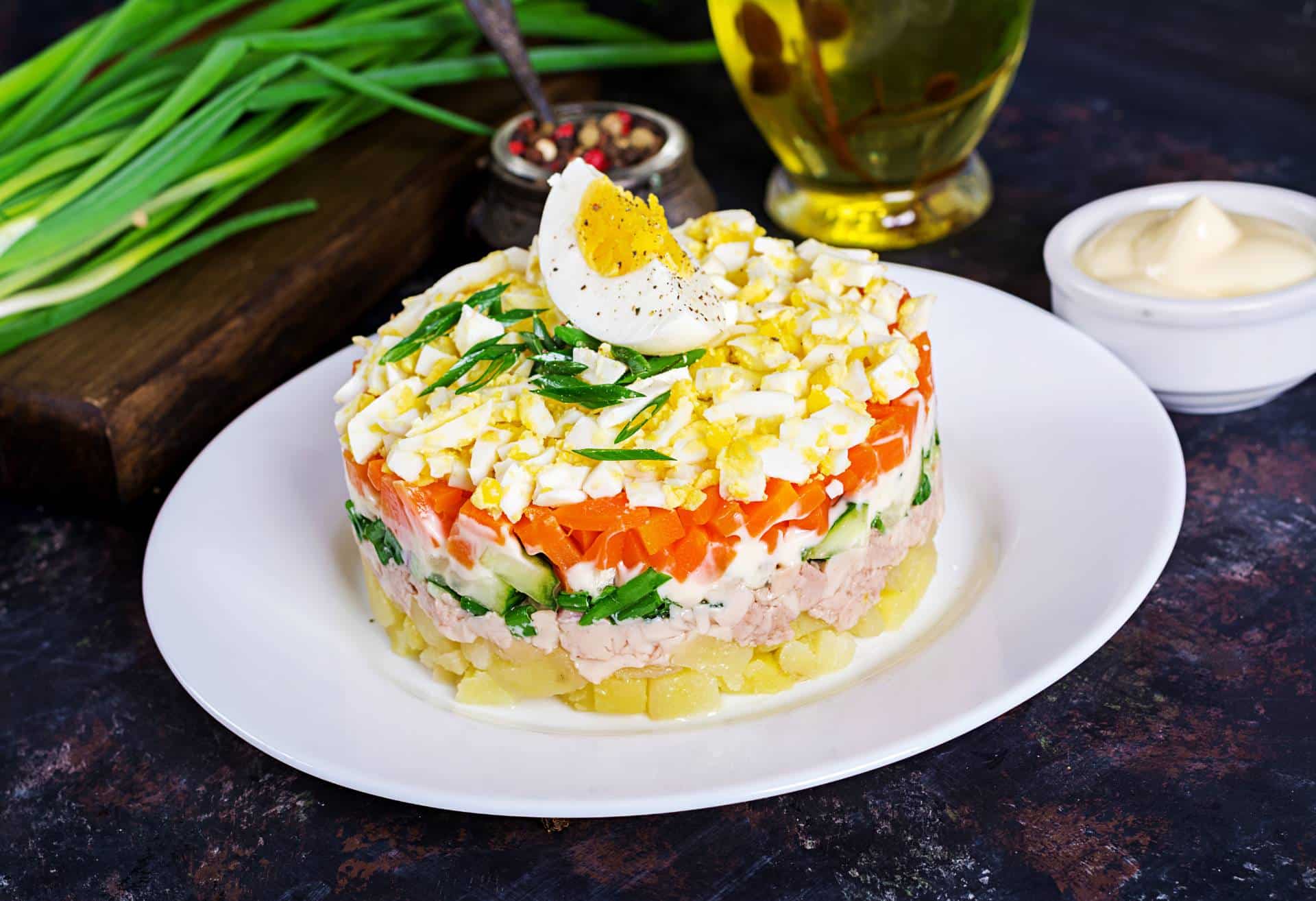 The perfect mold
For this recipe it is very convenient to use a kitchen mold. You can eat this salad by mixing the ingredients in a plate or bowl. However, the use of the mold offers new possibilities in your kitchen. When ordering the ingredients the gastronomic experience is completely different and a lot of harmony is achieved.
In addition to this, the appearance in which the dish is presented is completely different. This, although a priori has little to do with the flavor, if it has to do with the first sensations that one has of the dish and this influences when it comes to savoring what we eat later.