We teach you how to make one of the most classic recipes. Fish fillets in tomato sauce. Learn with this recipe for panga to savor fish in your day to day.
Enjoy all our recipes with Apollo fish and seafood in the recipes section of our website.
Good, nice and cheap fish recipe
If you are looking for a recipe that includes fish, the whole family can like and is inexpensive, this is the best option. The panga is a product of Asian origin that stands out for being a cheap and tasty fish with a lot of meat. With 1 kg pangasius bags you have fish fillets without skin or bones at a very low price.
There is another way to prepare this recipe. And if you want a recipe with the authentic flavor of fish, you can use hake tails instead of cod fillets. You can also use the tail of the hake, a part of it much tastier and that you can cook with the skin.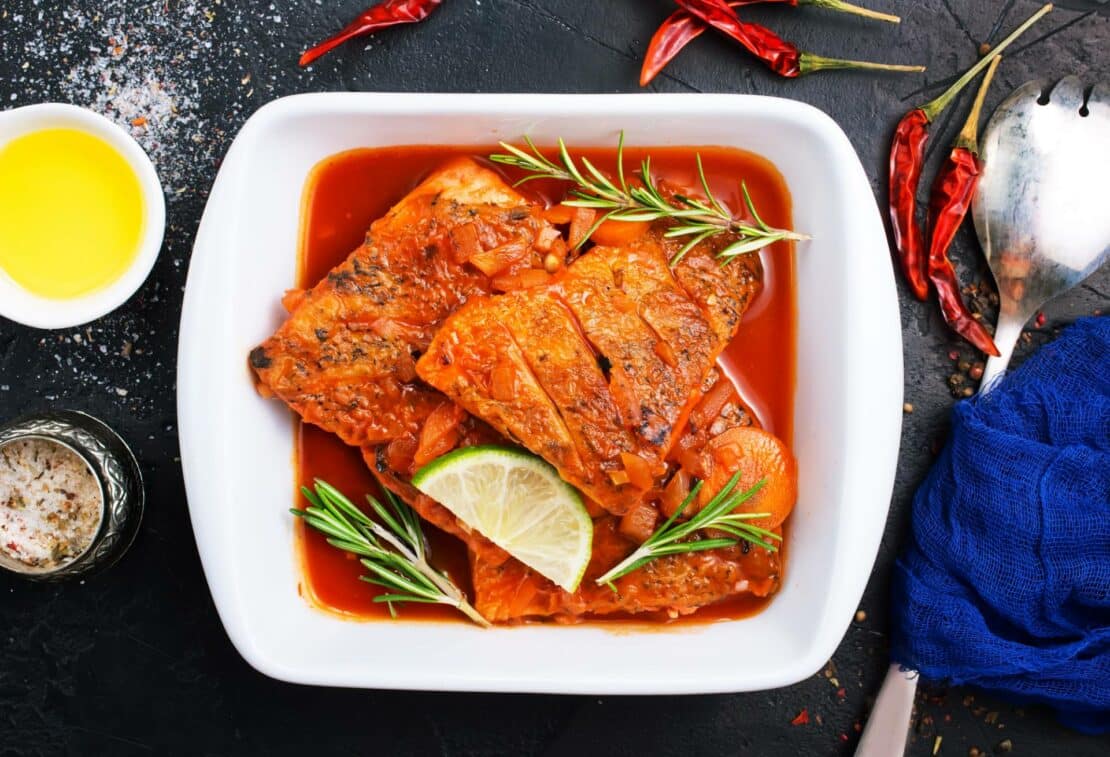 The flavor
Fish is a type of meat that absorbs different flavors a lot. That is why fish combines very well with sauces and tomato sauce is one of the most classic. Learn to make yours, with the flavor that you like the most and enjoy the recipe as many times as you want.