The total area of facilities Mariscos y Congelados Apolo S.l. exceeds 5.000 square metres, which are divided in the following manner: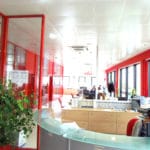 Offices spread over 400 square metres. These are fully segmented and connected and have an updated computer support system that allows and integrated control of stocks and administration.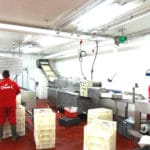 The factory and production halls, where we have a processing room of 2,000 square meters, recently renovated and expanded that, by blending the latest technology with a wide cooling capacity, guarantees high quality in our production, strictly controlling the cold chain, a determining factor for our frozen products to retain all initial factor nourishing agents.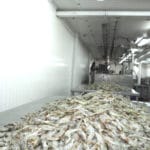 Seafood Cooker. The Cooking system of Congelados Apolo for its frozen seafood allows the preparation and treatment up to 18.000 kg. of product per day in our own facilities.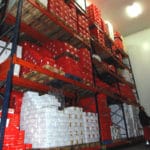 Cold Storage. We have a capacity of cold storage of more than 4.000 pallets. Three of our cold storage rooms are designed to locate any reference immediately, due to the provision of a mobile bases system. The ideal conservation of the product is controlled by strict security that ensure that the product is between -20 and -22 degrees Celsius..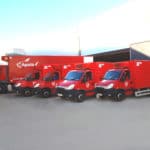 Fleet. We have more than 25 vehicles for the transport of frozen products.
We deliver in Spain, Portugal and Italy.
[imagepostslider size="medium"]